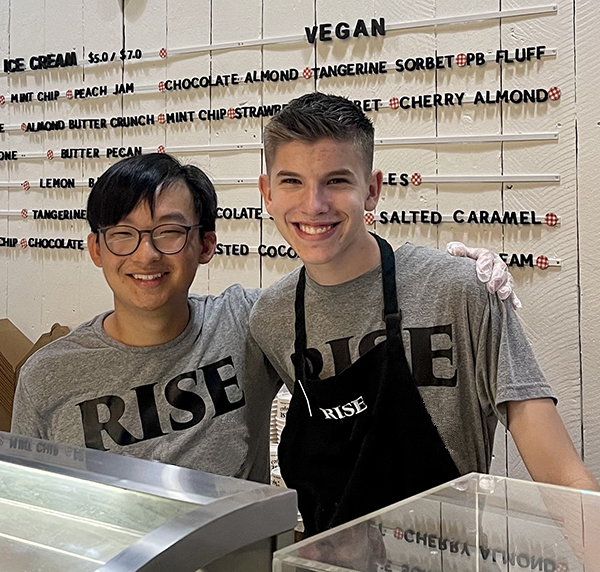 Buddy Program
---
---
When our team members with intellectual or developmental disabilities time out of school (age 22 in Florida), they often lose the social interaction opportunity that school environments provide. Our Rise Up Cafe Buddy Program helps fill that gap by teaming up our staff with typically-developing peers.
We are proud to offer an inclusive work space where people with and without intellectual and developmental disabilities work side-by-side and embrace the chance to form one-to-one friendships that are crucial to a healthy and happy life.
Please let us know if you have an interest in joining our important and rewarding Rise Up Cafe Buddy Program by completing the below form.
Jobs, Training, Friendship, Dignity
It's An Inclusion Revolution
---