The Shop is Yours!
Imagine an entire coffee and ice cream shop reserved for just you and your family, your friends, or workmates!
---
---
Have a party or hold a meeting while your guests enjoy whatever their heart desires from the extensive Rise Up Cafe menu (our famous beignets, hand-built ice cream sandwiches, fresh cookies, inspired coffee drinks and treats).
Thank you for recognizing our mission and for supporting our amazing team members with intellectual and developmental disabilities.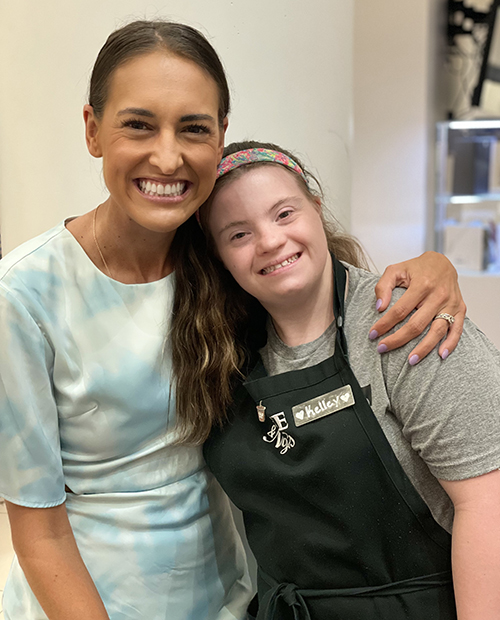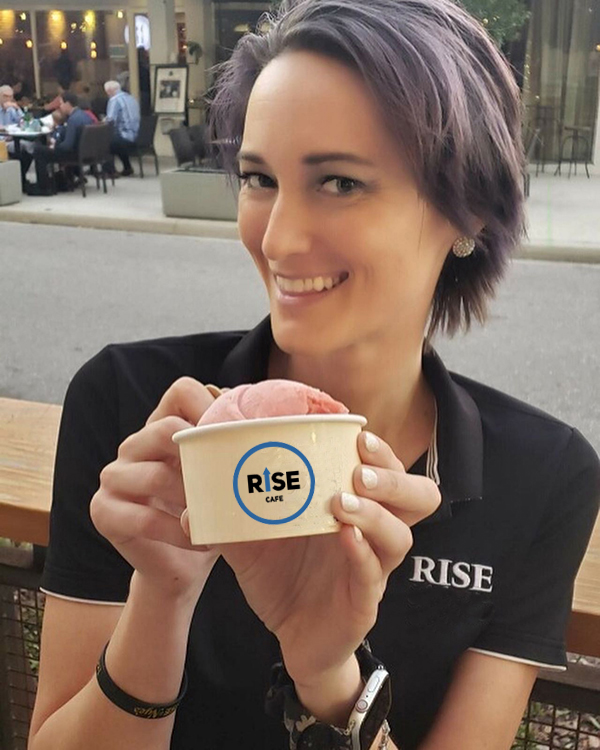 Support Our Amazing Team Members
Enjoy Delicious Food and Drink
---
---
Our beautiful, hip space is available to rent every Sunday and Monday (two 4-hour slots are available each day — 1pm-5pm and 6pm-10pm). The cost is $1,000 for shop rental (includes Rise Up Cafe team members to serve and teach ice cream sandwich building!) plus $20/person for all food and drink. We can accommodate a maximum of 50 happy people.
Just complete our shop reservation form, and we'll be in touch to help you plan the perfect Rise Up Cafe in-store event.
Contact us for more details.